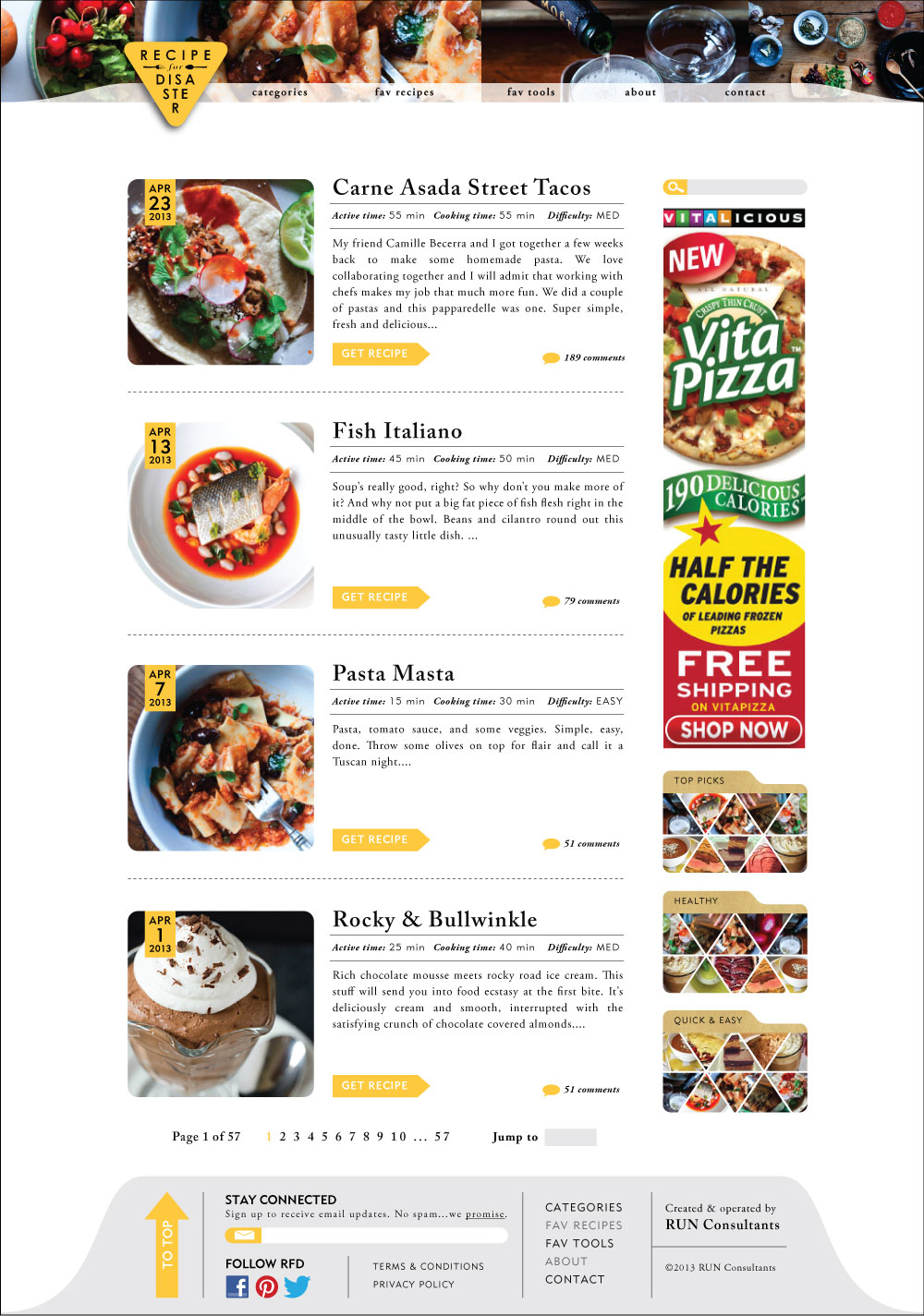 RECIPE FOR DISASTER
A food blog that is currently under construction. All content is made up of placeholders.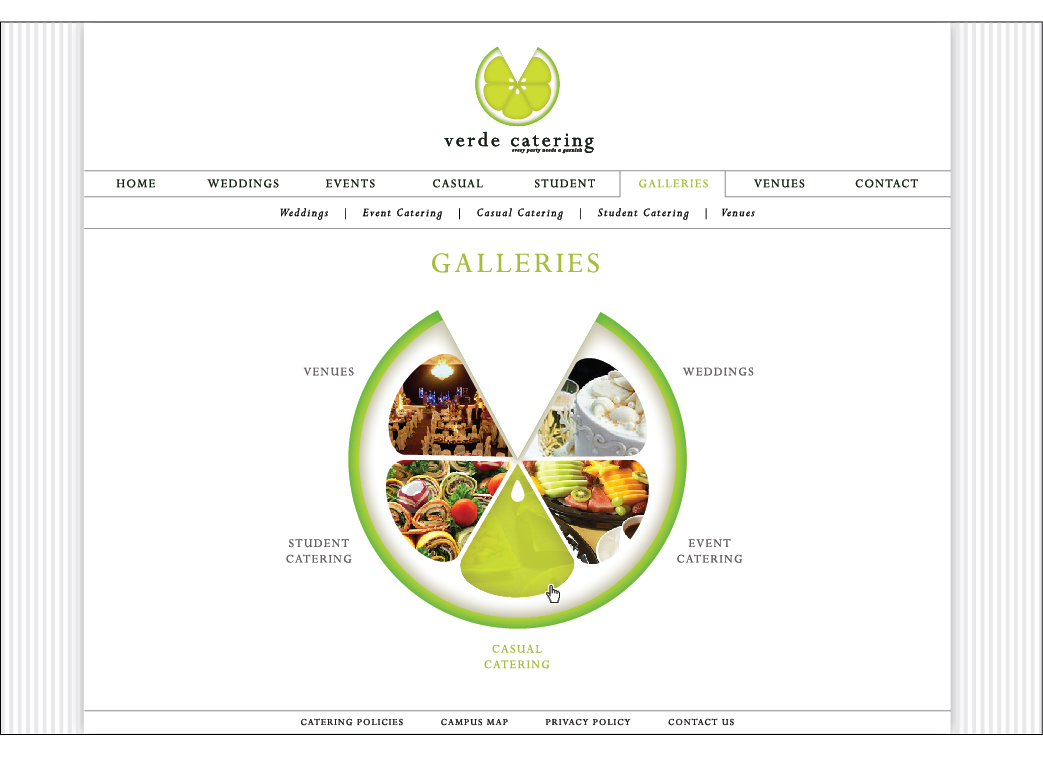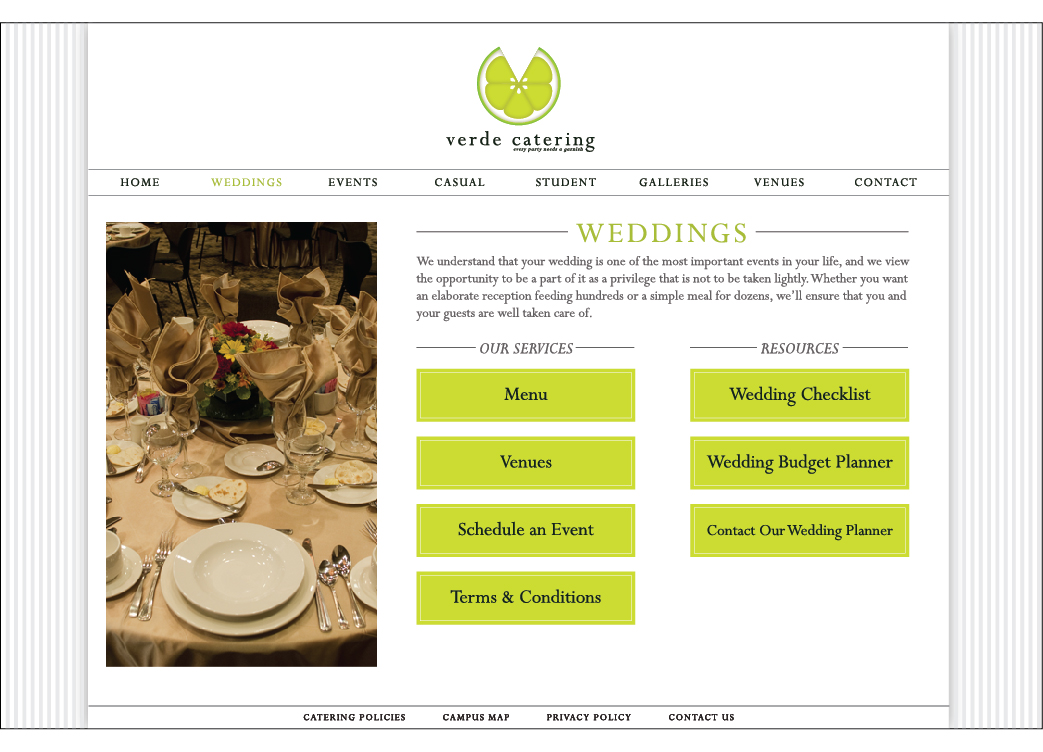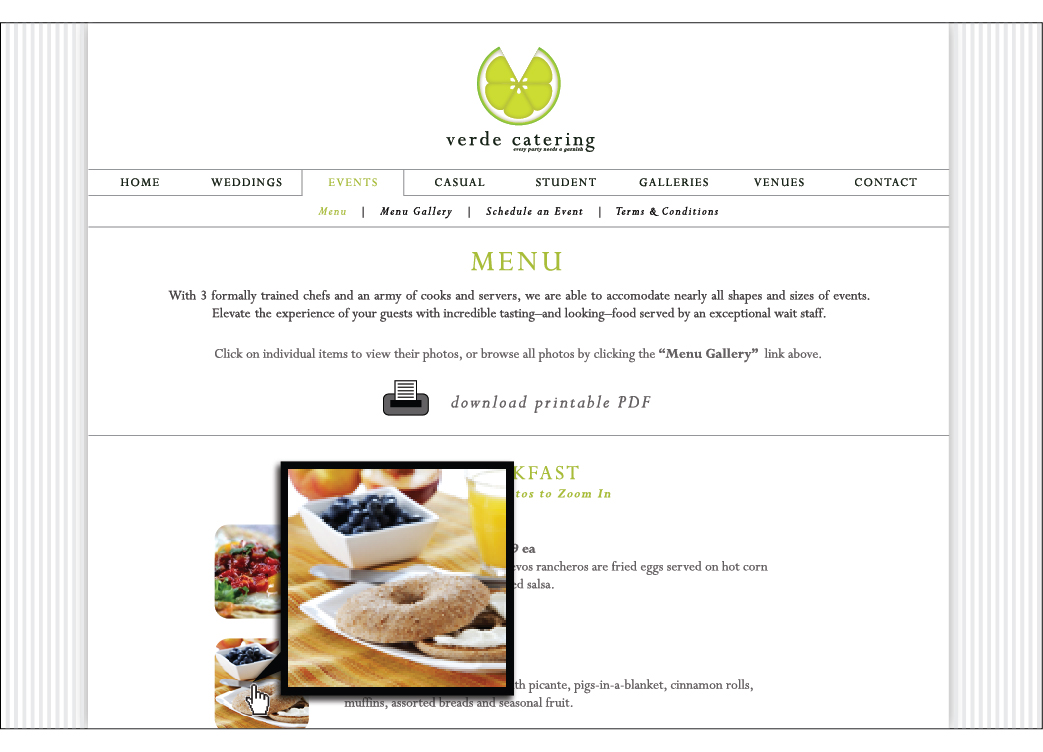 VERDE CATERING
When this university catering company's directors decided to pursue business from the off-campus community, they realized that they needed an image overhaul in order to be competitive. As part of that initiative, this site (currently a work-in-progress) will elevate perception of the brand while offering tools that make planning an event with Verde a breeze.
COMET CLEANERS OF CORINTH
This site is crafted to impress patrons and potential customers alike with informational videos, care tips, detailed service descriptions, and more. Its clean, easy-to-navigate layout allows users to go "behind the storefront" to uncover the myriad reasons they should trust Comet with their clothing. Created with XHTML, CSS, jQuery, and PHP.
Open site in a new window: www.cometcleanersofcorinth.com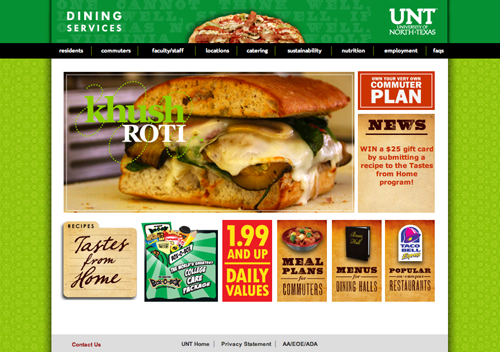 UNT DINING SERVICES
While I didn't lay out most pages on the site, I did design the "shell" and the homepage and then worked with a Web Programmer to bring it to life. The large photo is a rotating slideshow where current events & specials are highlighted. Important links and a scrolling newsfeed surround it, and every page has a prominent button linked to a page where users can purchase a meal plan. In this information-rich site, a top priority was to keep the most sought after information easily accessible.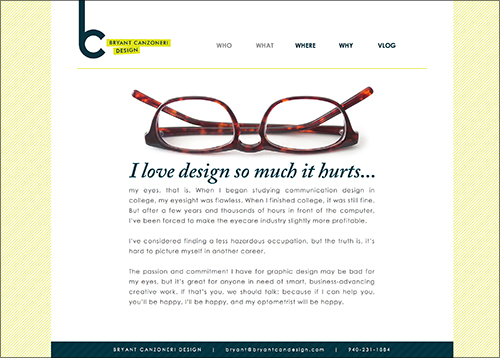 BRYANT CANZONERI DESIGN
Instead of using a customizable pre-fab portfolio site, I decided to create my own. The clean, minimalist design showcases the work without distracting from it. Developed using a combination of XHTML, CSS, and jQuery.